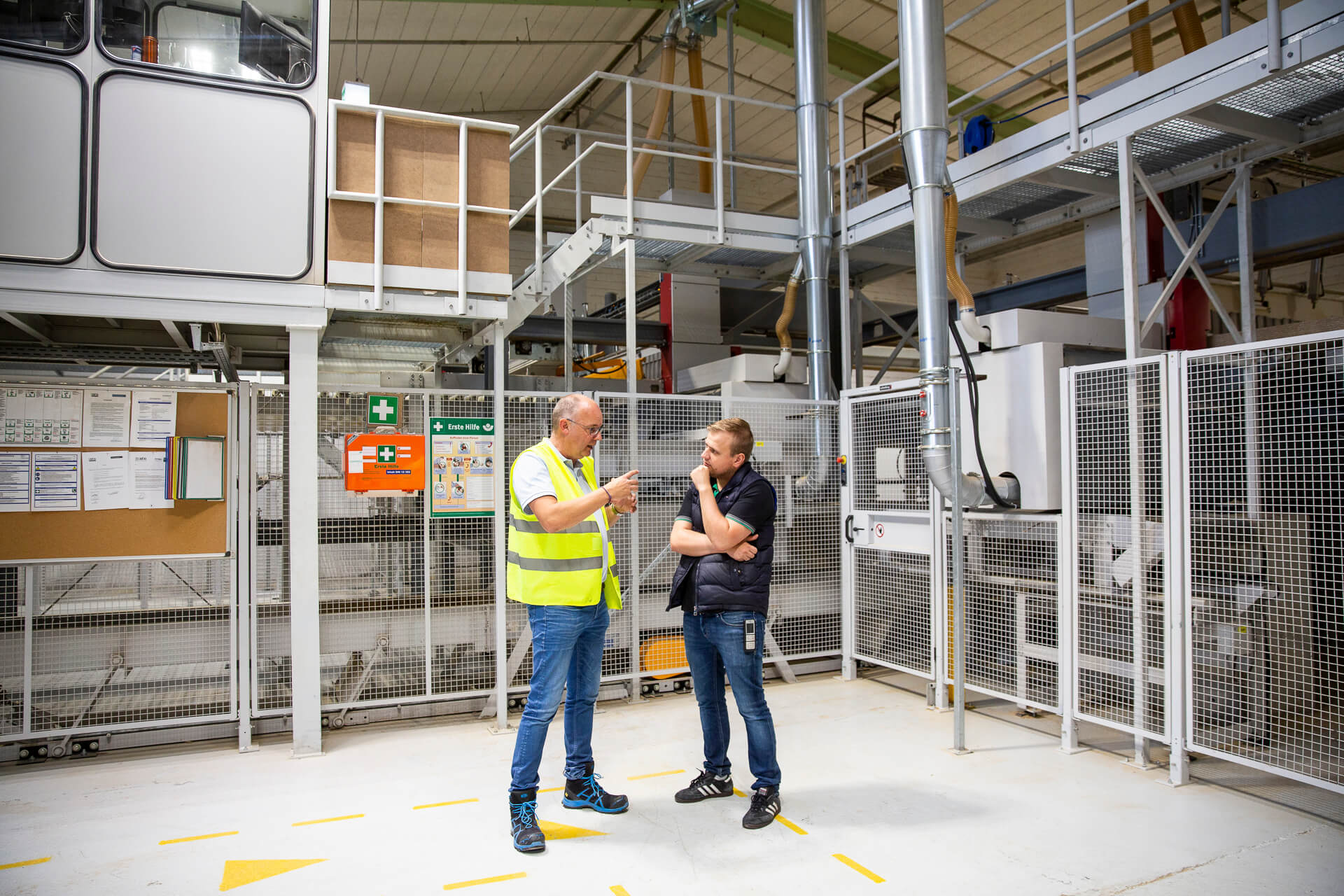 VECOTRADE
delivering solutions
Welcome to Vecotrade! Our planning office has been your partner for customised plants in the wood and recycling industry for many years. We plan, deliver, assemble, commission and maintain machines and plants. We deliver solutions! The customised and demand-optimised design of plants is our speciality. Put us to the test!
4 good reasons to choose us!
Experience
For more than 25 years we have been successfully active in the field of planning and realisation of plants for the wood and recycling industry. Many of our machines and plants are still in use today to the complete satisfaction of our customers.
Flexibility
The flat hierarchies of our owner-managed company enable short decision-making processes and fast and effective reactions to our customers' wishes. We are always ready to go creative and unconventional ways. We have our finger on the pulse of time. Access to a wide range of products allows us to deliver customised plant
concepts.
Individual planning
No two plants are alike! Every project has different requirements and constructional and legal specifications vary. We find the optimal solution together with our customers and their experts. We organise the interaction of engineers, technicians and craftsmen across all trades for the successful implementation of the plans.
Reliability
Just like our plants and machines, you can rely on our employees. They are at your disposal with expertise and tips from the first contact through the realisation of your project to the operation / after-sales of the plant.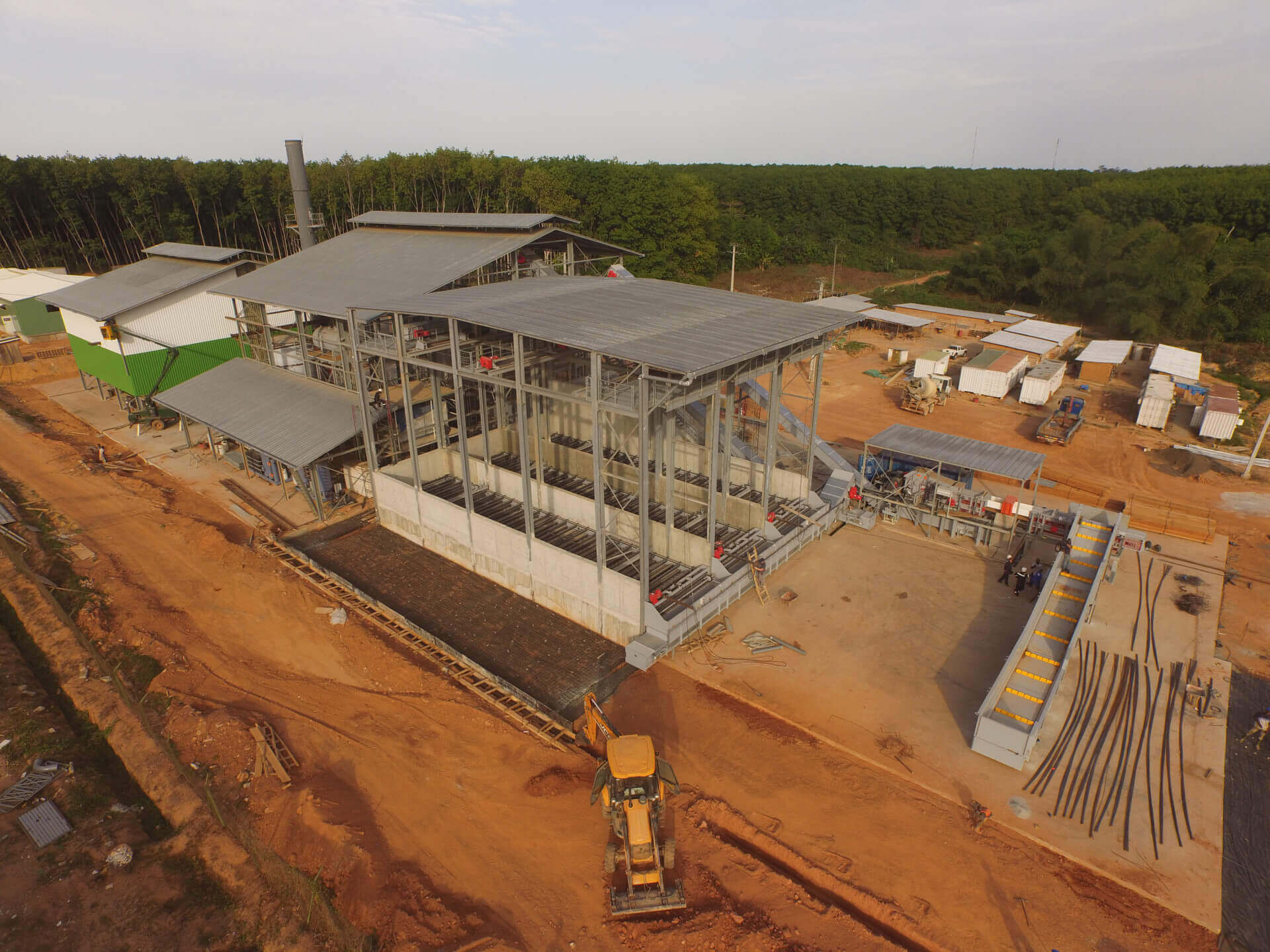 2022
Vecotrade received an order from an internationally operating LI-ion battery recycler for the conformity assessment and retrofit of 6 plants.
2021
In record time, Vecotrade realized the third processing line for heavy foils of a well-known automotive supplier. VT sold the first 3 machines of the latest shredding generation VIZ. After successfully completing the examination, our employee Jens Heinz is allowed to use the title CMSE® Certified Machinery Safety Expert. We were pleased to receive retrofit orders and CE conformity assessments as well as expert opinions in Belgium and Germany in 2021.
2020
In 2020, the entire Vecotrade technical team enjoyed a training course on the Machinery Directive and risk assessment, specially adapted by the VDI.
2019
The Holz 100 Thoma company is now also one of our customers. The largest German kitchen furniture manufacturers receive machine technology from us. More machines go to the Ukraine. A new drum chipper is now in service in the Westerwald. Storage and conveyor technology for a wood gasification plant goes to Münsterland. 3 toploaders with additional conveyor technology supply a biomass cogeneration plant in Rhineland-Palatinate with sustainable fuel. A partially burnt down sawmill is rebuilt in record time.

After more than 15 years, Vecotrade S.A. is active in many countries in Europe and beyond. Contracts in Africa, South America, North America and Asia complement the projects close to home.
2018
Delivery of an ash conveyor and a charging unit for a rotary kiln for refuse derived fuels in a paper mill. Delivery, assembly and commissioning of a system for conveying and storing substitute fuels to a paper mill. Replacement of a large drum chipper in a German sawmill. Vecotrade is the supplier of a complete plant for the production of fuel chips for a wood combustion plant of a large German manufacturer of caravans and mobile homes. International waste disposal companies order machines for Belgium and Morocco from us. Conveyor technology for a Luxembourg sawmill rounds off the year.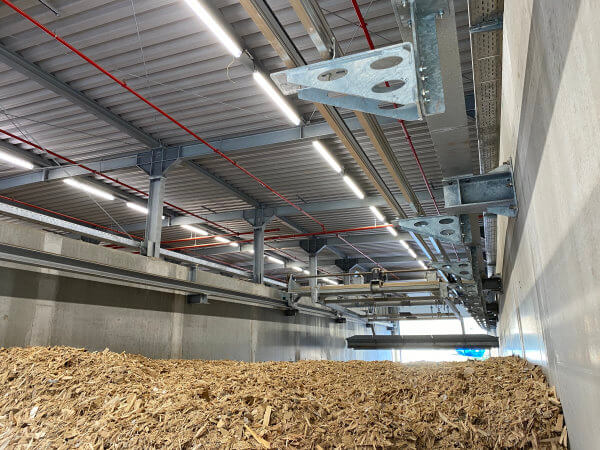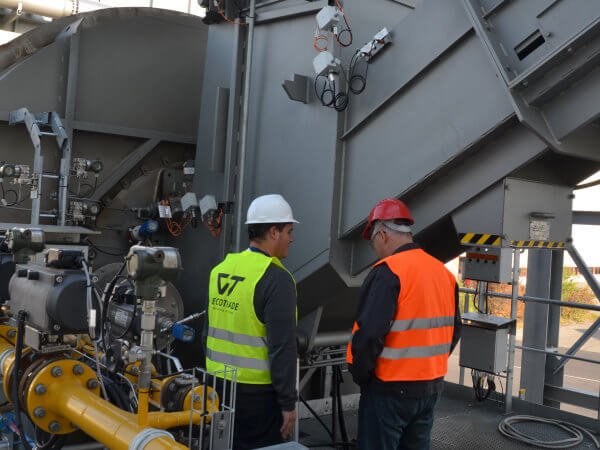 2017
A German automotive supplier orders shredding and conveying technology for the recycling of insulation mats from Vecotrade. A complete waste wood plant is delivered to East Westphalia. It consists of a shredder, conveyor system, screening system and dust collection station. Nearby, a large document shredding plant is installed in the same year. In the Ukraine we deliver a large plant for a sawmill. The African continent receives plants in Gabon and Congo for the palm oil and rubber industries. A large international waste management company puts a film recycling plant into operation.
2016
A customer in Luxembourg receives a complete document shredding system from Vecotrade. A large door manufacturer in the Trier area receives a shredder with energy-saving drive and conveyor technology delivered and installed in record time. Another door manufacturer orders a conveyor system for filling containers with wood chips.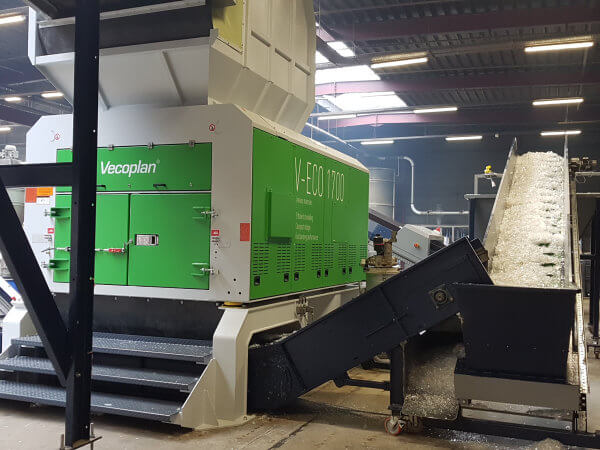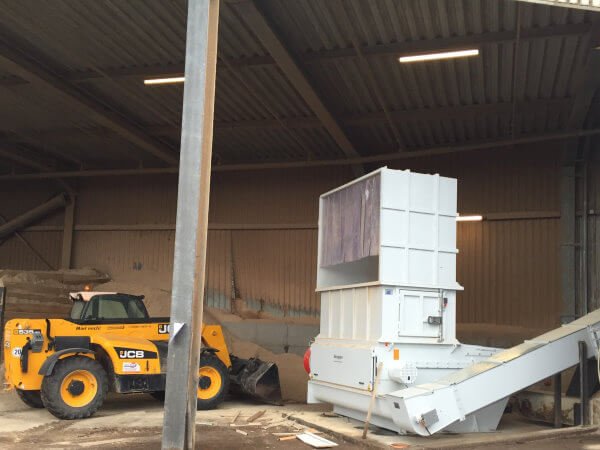 2015
One of the largest German manufacturers of kitchens places an order with Vecotrade for the delivery, assembly and commissioning of a system for shredding, conveying and filling into containers.

A well-known Belgian manufacturer of glulam halls gets a shredder with conveyor technology as well as conveyor and storage systems for glulam from our company.

A major German supplier of a well-known Swedish furniture store orders a system fromVecotrade. A Belgian pallet manufacturer gets a waste wood shredder from us. The large German prefabricated house manufacturer gets additional conveyor technology.
2014
A small joinery from the Westerwald region gets its first VECOPLAN shredder.

A large German gear manufacturer receives a system from Vecotrade for destroying internal company documents and papers. A large German manufacturer of laminated beams and solid wood walls orders further machines for conveying and shredding.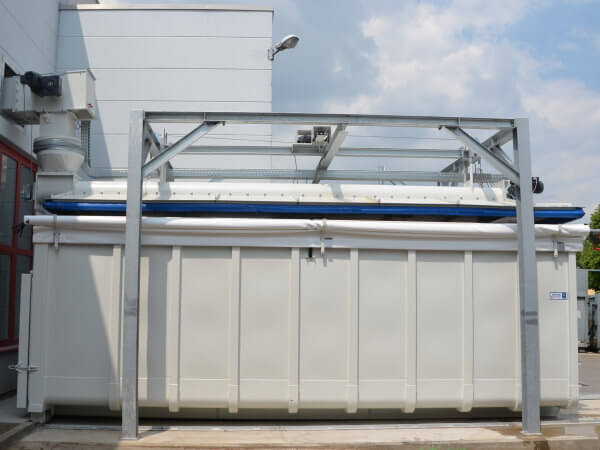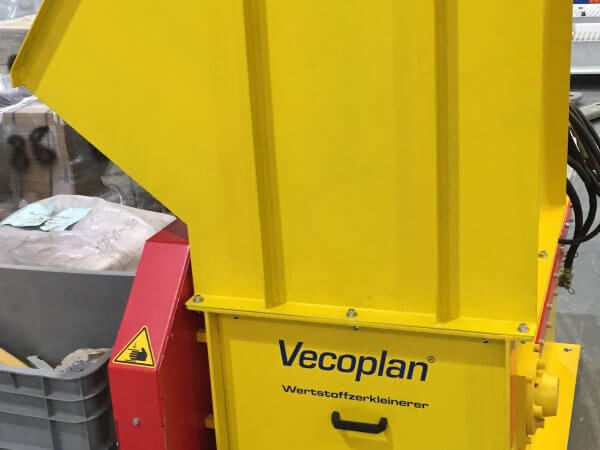 2013
A large German flooring manufacturer orders a system for receiving and conveying sanding dust. A shredder with the innovative HiTorc drive is delivered to a large prefabricated house manufacturer. This company processes solid wood scraps and wood insulation boards. A carpentry company from Luxembourg orders a complete plant for the production of firewood chips.
2012
A long-standing customer orders a complete plant for shredding, screening, separatingand conveying wood residues. (Shredder, chipper, conveyor, screening machine, metal separator). This is delivered, assembled, commissioned and handed over by Vecotrade.

The company wins a contract worth millions for the delivery, assembly and commissioning of a pellet and briquette plant in Belgium.

The struggle for an order to supply a logyard is rewarded.

For a veneer plant, Vecotrade is allowed to supply the infeed conveyor, log conveyor, cross-cut saw, operator cabin, waste disposal and control system.

This is followed by the assembly, commissioning and handover of the pellet and briquette plant in Belgium. Orders from Nigeria and Ghana round off the successful year. Chipping plants for rubber trees as well as conveyor and storage technology for feeding wood combustion plants with combined heat and power generation will be delivered there.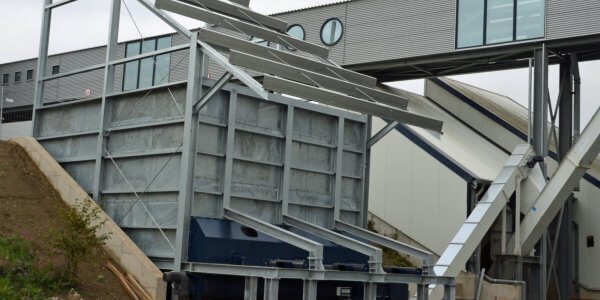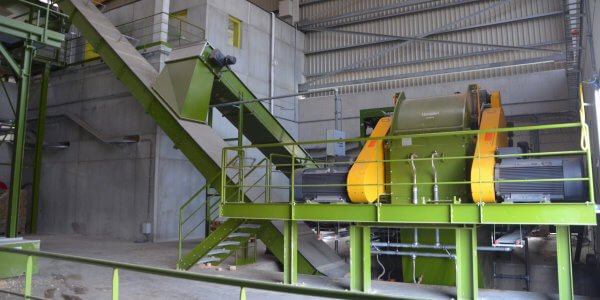 2011
We are able to win many furniture factories as our customers. Here, the long-standing contacts in this field pay off. A large German manufacturer of laminated beams and solid wood walls orders shredders and vibro-chutes. Scraps from pallet production are shredded by a machine that is delivered to West Germany.
2010
A successful cooperation with a recycler of plastics in Eastern Germany begins. Vecotrade is allowed to deliver shredders and conveyor technology. Also in 2010, the company delivers a shredder with HiTorc® drive for pallet shredding.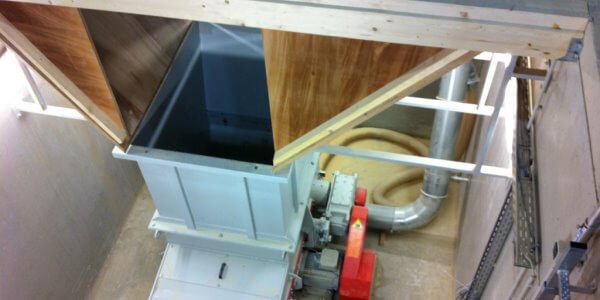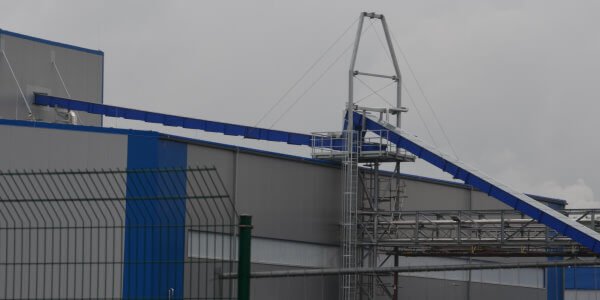 2009
The move to the new location is imminent. The growth in the first 5 years makes this step necessary. Now the company can react even better and faster to customer wishes. A warehouse with spare and wear parts completes the new company headquarters.

In 2009, Vecotrade delivers a biomass chipper to a large Dutch sawmill. The machine produces wood chips for a biomass power plant.
2008
Vecotrade receives an order from Germany for the delivery and installation of a system for the destruction of files and data media. We are also to supply a system for feeding a wood gasifier.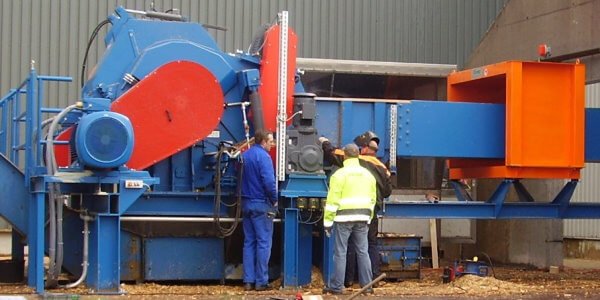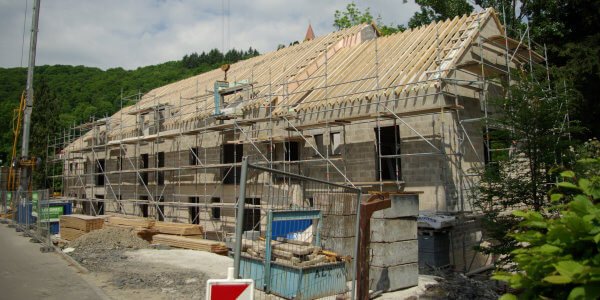 2007
A feeder for pellet production is sold. A shredder with feeding device for veneer shredding is delivered in January. The company receives a large order in the commercial waste sector from Luxembourg. Vecotrade delivers a plant for feeding a biogas plant to Belgium. A special shredding machine for carpets also goes to Belgium.
2006
A furnace feeder for a biomass cogeneration plant is sold. Vecotrade is also significantly involved in the planning of a conveyor system for a cement plant.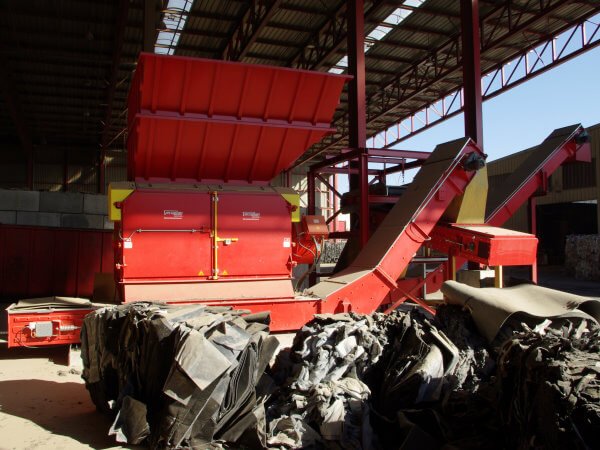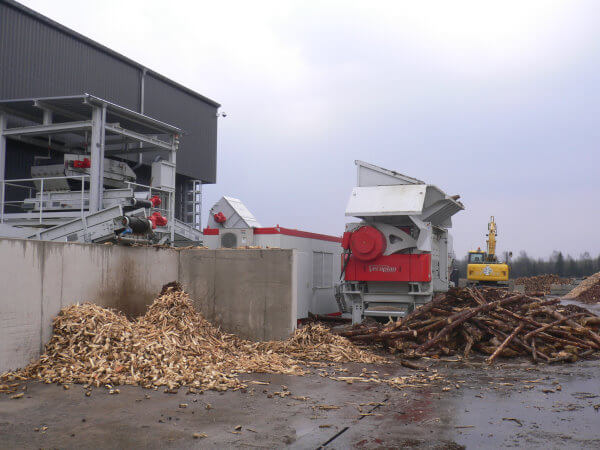 2005
Another mainstay of the young company is the sale of used machines in combination with new machines. This enables customers with manageable budgets to set up plants and build up a customer base.

The trade-in of machines from other manufacturers also enables us to increase the sales of machines.
2004
Vecotrade S.A. is founded in Brandenbourg, Luxembourg.

Already in the first year, nice orders were realised. Among others, a shredding line for drinking yoghurt bottles. This was followed by plants for the processing of waste wood and bark as well as chippers for sawmills.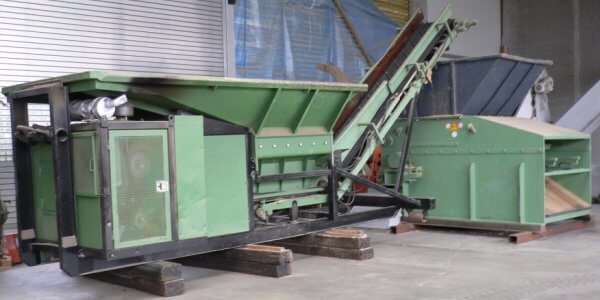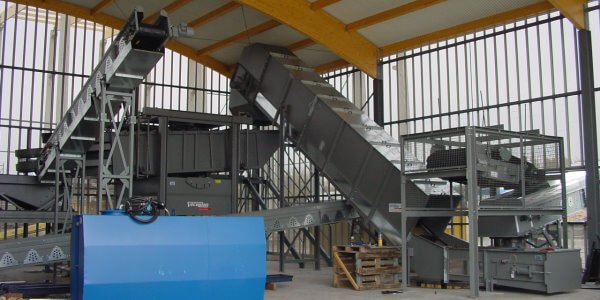 1983
Since 1983, the founders Robert Königs and Jörg Hilpisch have been active in the field of system planning and conception.